Easy Social Share Buttons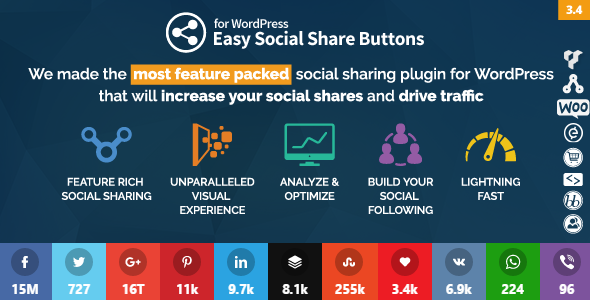 This best social share plugin wordpress is available on CodeCanyon. This is one of the most versatile plug-ins of this kind, because of one simple fact – the plugin allows you to place bar with social networking buttons absolutely anywhere where you may need.
We believe this is the best social share plugin wordpress, so we decided to install it on our blog. By this post you can see an example of the social buttons by ESSB.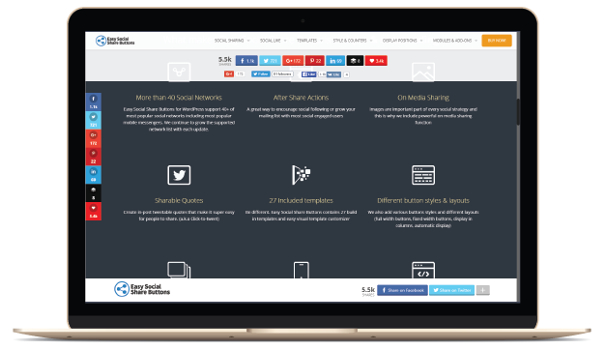 With the help of the plugin, you can add a floating bar icons, buttons placed above / below post, create a static or even floating bar icons for the mobile version. You can also use triggers, for example, to add features pop-up and fly-in.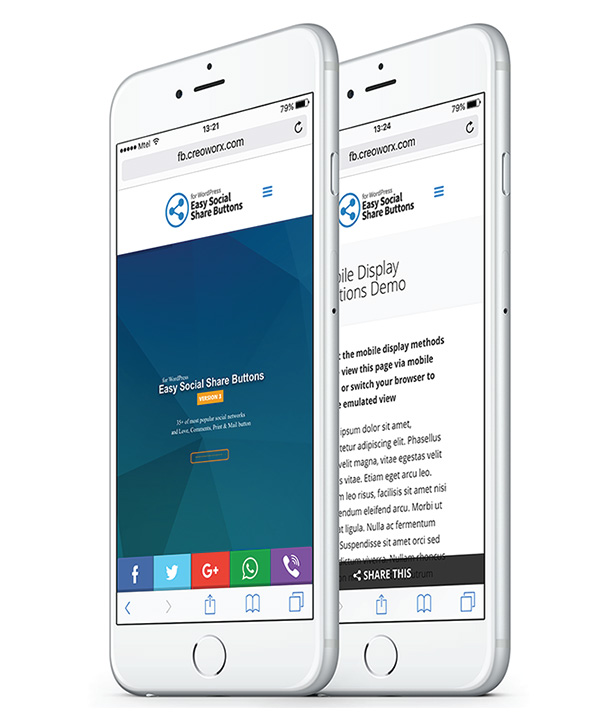 It is worth mentioning that in the plug-in more than 25 different patterns from which you can always choose the option that is best will be combined with the design of your site.
Monarch от Elegant Themes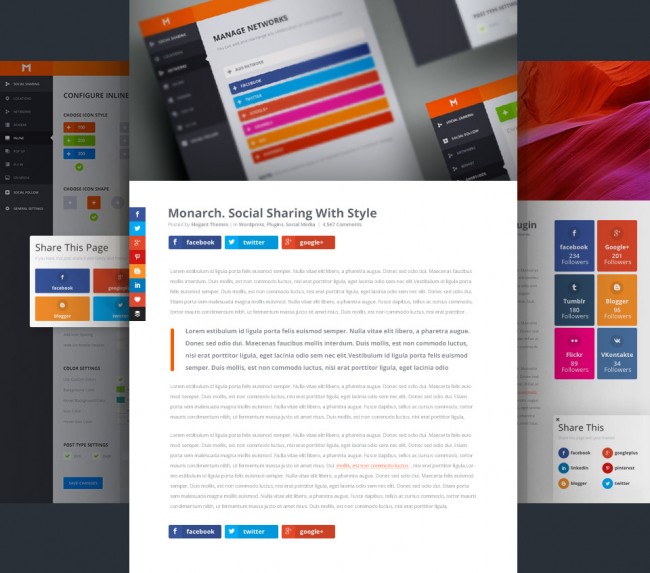 Monarch – a paid plugin for social networking that comes with tariff plans Elegant Theme's Developer and Lifetime Access.
See Also:Error 502 Bad Gateway in WordPress – reasons and how to fix it
These plans include more than 85 premium WordPress themes and all other plug-ins from this developer. Unfortunately, the policy of the company is such that you can not buy separately only the plug.
You pay the full tariff and immediately get access to all best social share plugin wordpress and themes developers.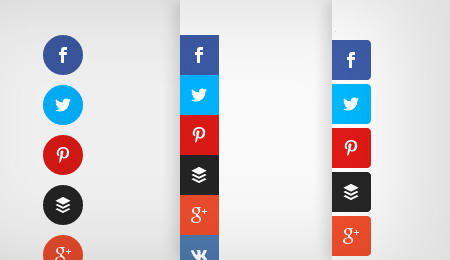 Monarch – it's responsive plugin that will allow you to place the spectacular floating bars on the sides of the post or static horizontal bars at the beginning / end of the post.
Monarch provides over 20 icons for social networks, there are image-sharing, pop-up and fly-in functions, as well as many options for layout and design.
Social Warfare
Social Warfare – an interesting plug-in from the company Warfare Plugins. It is not as versatile as the previous two options, since you can add to your website just floating bar that sticks to the bottom of the screen. But this disadvantage is offset by the remarkable price options and lots of other features.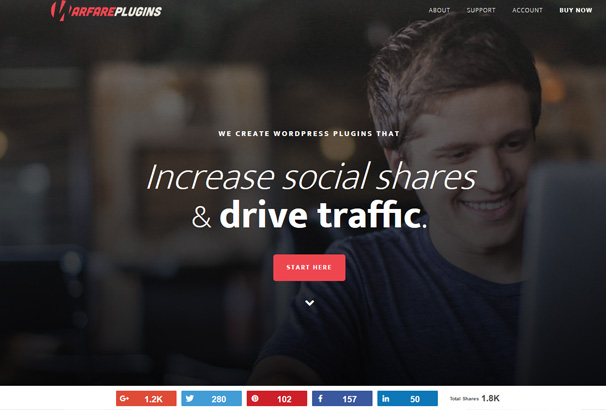 The plugin provides analytics, the ability to display the number repost only after the post to share a certain number of people, there are also more than 75 different options for registration. You can use the plugin to add features click-to-tweet in your posts.
Best social share plugin wordpress free
Now let's move on to our list of best free plug-ins that are worth paying attention to in 2016.
SumoMe Share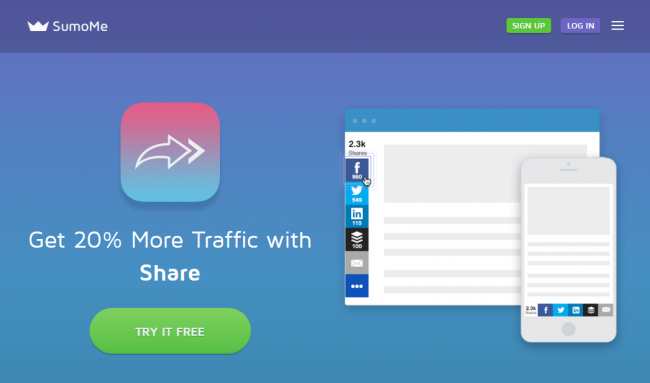 SumoMe plugin is known primarily because of its tools to increase traffic, but do not be surprised that we have included it in this list. The free version of the plugin is enabled SumoMe Share application that places a floating or static bar for social networking buttons anywhere on your site.
SumoMe Share Pro comes with additional features.
For example, there is the ability to remove branding from SumoMe your bar.
You can keep track of UTM-tag to find out what social networks bring the most traffic, etc.
GetSocial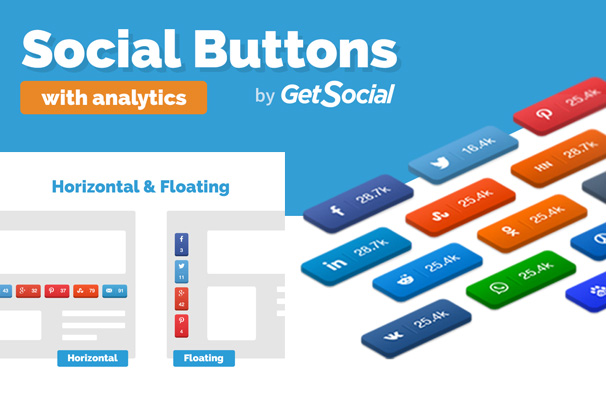 GetSocial is a free plug-in adaptive social networking.
It allows you to place a floating bar side of your post or static bar top / bottom.
In the free version you will also find a variety of options for decoration.
Developers have presented and the premium version of the plugin.
In it you will find a function to add a floating bar for mobile versions and additional design options, is a function of click-to-tweet.
In the paid version you will also be able to remove the counter with buttons.
Which is responsible for the number of repost.
AddToAny Share Buttons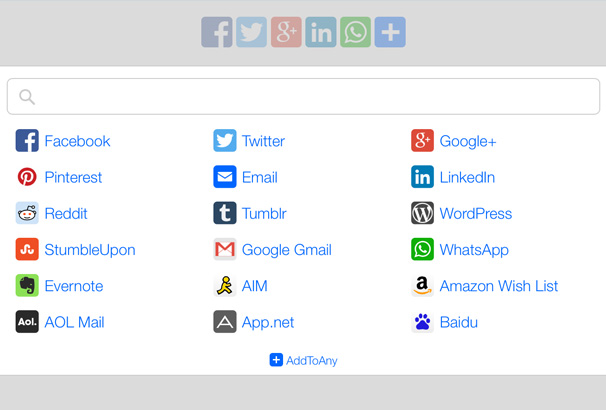 AddToAny Share Buttons – this is one of the most popular best social share plugin wordpress with more than 200,000 active installations.
This plugin places a simple floating bars on the sides of your post.
As well as at its beginning or end.
With this plugin you will be able to change some features, for example, to set the size of icons for social networks, set the distance between the top and by the bar, etc.
One of the most pleasant and almost unique feature of this plugin is that it lets you add icons for more than 90 different social networks, communities and services.
Custom Share Buttons with Floating Sidebar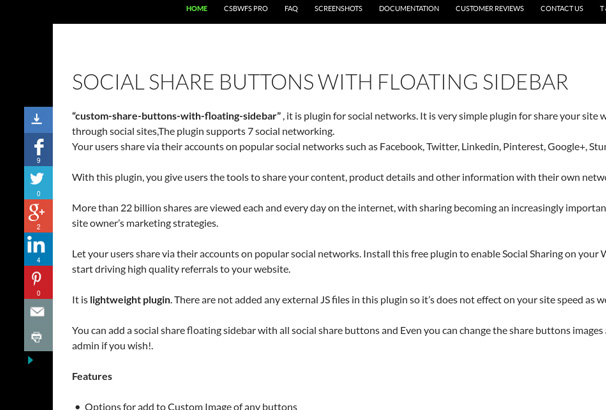 This plugin also allows you to add floating bars for social networks on each side.
At the beginning and end positions.
This is not a plug-in adaptive and its capabilities are limited options, but, nevertheless, it is an excellent alternative.
Premium version offers additional features such as responsive design.
The ability to hide the floating bar with social media icons on the home page.
Contact form with the adaptive function of lightbox.
Which appears when the user clicks on the icon in Mail, etc.
Sharify Social Share Buttons
This is not the most well-known plug-in, but his sympathetic and nice design make it one of the main contenders for the title of leader in our list of "Best Free plugins 2016".
This is a simple plug-in with a really great, clean design.
The result of which will be harmonious look to your website.
The main disadvantage of this plugin is that there is no way to create floating bars and bars can not be added on each side of the post.
It also lacks the bar for mobile devices, so, in case of need.
You will have to install additional plugins to your site.
Conclusion
No matter what social networking plugin for you choose.
First of all make sure that the design will match the design of your site.
And icons will be harmonious look next to the post and will not detract from the main content.
If you decide to add static bars, then place them either in the beginning of the post, or at the very end.
Remember, floating bars allow the visitor to share interesting information at any time, no matter how far he flipped down.
Also do not forget that many users will view your site from mobile devices.